Pro Labore Dei Mali (Bamako): In February2011, Ms. Chinelo Uchendu, from Nigeria and Mr. Ephas Ouna, from Kenya both went to Mali on mission and started the work of Pro Labore Dei. These two missionaries spared no effort in realizing the ideas of the organization.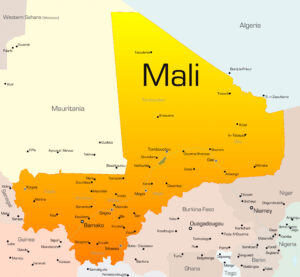 The initial number of members of the organization was 17 persons composed of volunteers from different professions (teachers, doctors, students and supporters). The number has quadrupled to 60 persons.
Initially Pro Labore Dei organized free medical consultations for the destitute in Bamako and paid the prescriptions. As an example the case of some displaced who were staying in Niamana training center (Catholic Training Center).
Pro Labore Dei shared food 3 times a week and fed around 180 clients a week.
Pro Labore Dei initiated a salutary education project by opening a school for the children of destitute in Kanadjiguila with 36 children girls and boys.
Today the activity is focused on education of children. The Children are given breakfast daily and free medical and health awareness seminars are provided to people in surrounding areas.
TODAY
School
Feeding (breakfast given to some of the school children daily)
Health (Free medical and health awareness seminar in surrounding villages).
Home visitation
Prayer