Thankful for the opportunity to bear witness to christ in PLD missions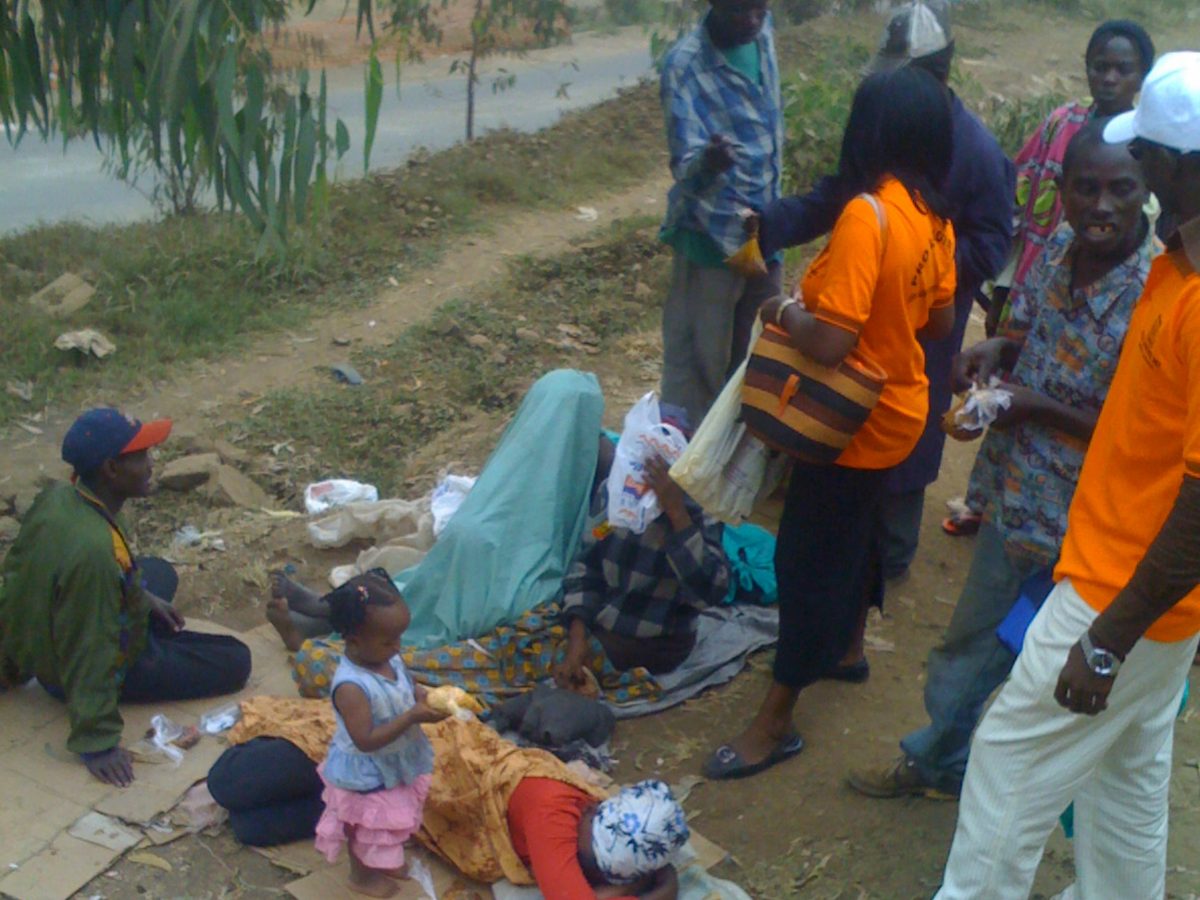 Wow! I have a whole lot to talk about here. Firstly, I feel really great being associated with this organization.
I've been a member of Pro Labore Dei for over 11 years and have no regret. The organization has helped to form me into a responsible God-fearing individual, and a global citizen considering the numerous missions I have been entrusted with both local and international.
Pro Labore Dei has groomed me over the years, helping me discover my innate potentials in each challenging volunteer mission task I undertake for God abroad. I've experienced new cultures; new people, new places and more importantly, I've seen the good old God of Israel in action! Giving the work great speed and success like Magic!
Each of those missions were an opportunity to bring Gods loving kindness to the poor and less privileged, and it gives me an added sense of fulfillment and purpose in life.
Mission to Kenya and Uganda remains fresh in my memory. God just makes things happen Himself, making the missionaries feel a sense of solid protection and backing even in strange lands. Over and above all, I've come to discover a new way of preaching the Gospel with style and in action. I relish each and every moment I go feeding the clients on the streets for I believe that lack of food for any man is social injustice.
I recall a particular incident where a poor man I met on the streets of Nairobi was sitting lonely and dejected, beside him stood a roadside preacher sharing the word of God to the public with his megaphone. I walked quietly towards the poor man to handover a loaf of bread to him and upon turning my back to leave I heard the man screaming, "this is a good Christian, she gave me food to eat!!…" I felt like – Wow! Was it such a big deal?
Thanks be to God for bringing PLD to this generation, a lot of lives has been touched. Thanks be to God for the Chief Coordinator Rev Sr. Stella Maris, The Lord's tiny handmaid, a woman Beautiful in body and soul- my Mentor, my Prayer backup, my Spiritual Director, the Mother Theresa of our time who has touched several lives by the giving of her life in continuous service to the poor. Thanks be to God for the great minds He has brought to do this work especially the international team coordinator and her members.
I give thanks to God for the opportunity to bear witness to the name of Christ, especially for the opportunity to have been sent on a Pro Labore Dei mission – 5 International branches and over 8 local branches.
To God be the Glory!!
Chinelo Uchendu
(PLD Nigeria)